my man was already under investigation
Fri February 11, 2022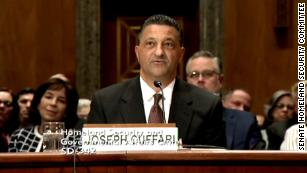 Joseph Cuffari speaks to the Senate Homeland Security Committee during his nomination hearing to be Inspector General of the Department of Homeland Security on March 5, 2019.
Washington (CNN)The Department of Homeland Security Inspector General is being investigated as part of a newly revealed probe looking into allegations of retaliation, according to documents shared with CNN.

Inspector General Joseph Cuffari, who is responsible for oversight of DHS, is under scrutiny by the Council of the Inspectors General on Integrity and Efficiency, a federal government umbrella group tasked with fielding allegations made against an inspector general. The probe stems from accusations of retaliation related to the the authorization of an independent report by law firm WilmerHale that was concluded in late 2020 following complaints of unprofessional behavior by several top Homeland Security officials. . .
Cuffari, who was appointed by President Donald Trump, had a tumultuous start at DHS, and has been occasionally accused of looking the other way for political reasons regarding actions that involved the former administration, which he vehemently disputes.
https://www.cnn.com/2022/02/11/politics/dhs-inspector-general-investigated-watchdog-group/index.html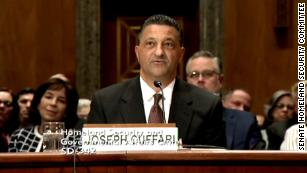 Chronic leadership problems have plagued oversight of DHS inspector general's office, GAO finds